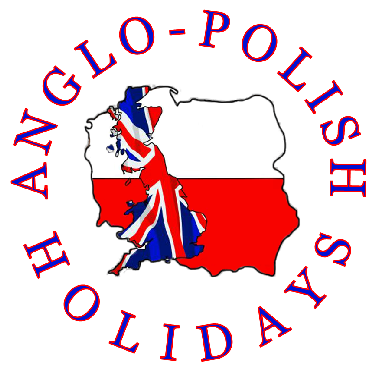 Chalet-style wooden Guest House available for holidays in north-west Poland's beautiful Lubuskie lake district.
Accommodation for up to 8 people
We are surrounded on three sides by the stunning 2.2 km long natural 'Lake Długie' and an enchanting forest behind, to the north.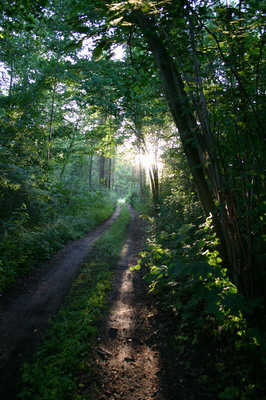 The forest road to the house.
The house is one and a half kilometres from our village of Chycina and just twenty minutes by car to the local town of Międzyrzecz which has shops and dining opportunities.
The cities of Gorzów (to the north) and Zielona Góra (to the south) are one hour from us and the city of Poznan (nearest airport), less than two hours to the east, are all worth a visit.
There are many things to do and see in the local area and a lot of different items of specific interest to various groups and enthusiasts. Please take the time to view the 'Things To Do' pages of the website for additional information.
Our lake is one of a chain of lakes connected by canals. Access is possible to the local river system. The more adventurous among you can navigate through incredibly beautiful and unspoiled countryside all the way to the local town and beyond. Designated and signed kayak routes are waiting for you!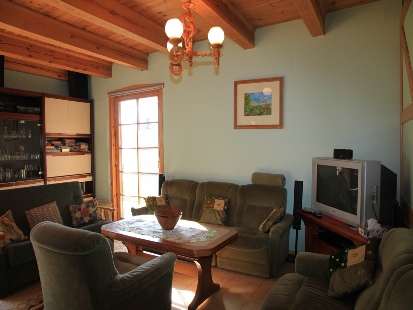 The guest house living room.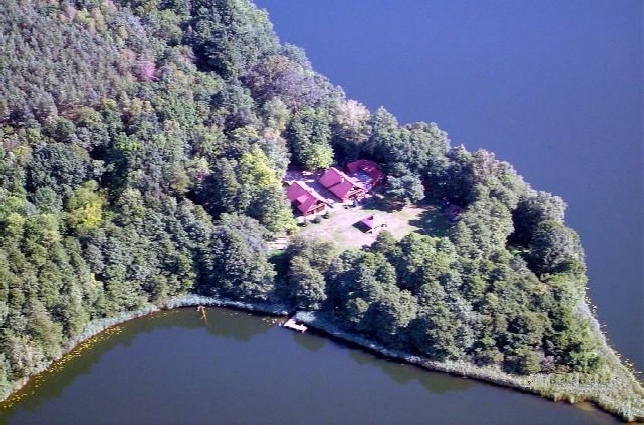 Ariel view of our houses. Fishing • Kayaking • Birding • Cycling
Relaxing • WWII Bunkers • Fire Pit Dining
Castles • Churches, 17th C. • Museums • Superb Greenlaning
Abundant Wildlife • Mushrooming • Bat Colonies
3 Cities within 2 hrs. • Pedalo • Conservation
Swimming • Great Photography Opportunities
Walking • Astronomy
Guide to Prices